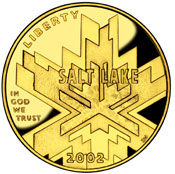 The site ModernCommemoratives.com was created to serve as a guide to commemorative coins of the United States issued from 1982 to present. During this time period a wide variety of coins have been issued to mark special occasions or honor historic places and people who have impacted the country. The wide variety of subjects and designs make commemorative coins an interesting area to focus a collection.
This site will provide you with basic information on each coin issued, include an image, original release information and pricing, coin specifications, and final mintages.  Please note that all prices listed are the original prices charged by the United States Mint. These prices do not reflect the current value of the coins. Hopefully this guide will help you get started enjoying and collecting modern commemoratives!
Read the standard terms of use and privacy policy for our site.
If you have any comments or questions, please contact us by using the form below.